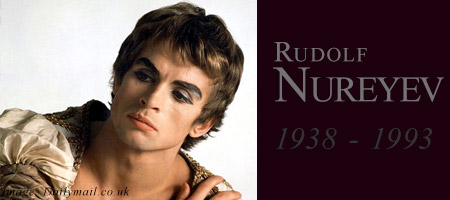 A homage to one of the greatest dancers in History
Today, May 31, in Paris, where the tartar Rudolf Nureyev took refuge, lived and died, in Palais des Congrès, the City of Light will commemorate the 20 years of the departure of one of the most important dance artists in History. Dancer, choreographer and director; polemic, critical, rebellious, bisexual, lover of the excesses, his influence extended to the history and the style of the dance, and to the perception of it into the public, until becoming a referent.
Claudio Bravo and his closeness with dance
Bravo, from his school days, demonstrated a marked interest for the different artistic disciplines. Among his classmates, he stood out in the literary groups, poetry, chorus, theater and, of course, painting. In 1955, Bravo danced professionally in the Company of Ballet of Chile, as well as he worked for the Theater "de Ensayo", belonging to the Catholic University of Chile, acting in the first version of the celebrated play The Pergola of the Flowers, a Chilean theater classic, in the role of a boots-polisher.
In 1970 Claudio Bravo drew a study for a portrait of Nureyev. The drawing was presented in the event
Important Paintings and Drawings by Claudio Bravo from the Forbes Magazine Collection
, organized by the renowned auction house Christie's New York, in 1993. Click on the image to enlarge.
Share this

More information

Rütistrasse 52
CH - 8044 Zurich-Gockhausen

308 W. Erie Street, Suite 700
Chicago, Illinois 60654

References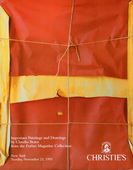 Christie's
New York, 1993
page 38, color illustration